About Our Site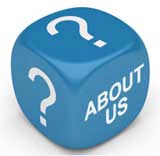 FemaleTraveller was formed to offer a unique reference point on advice for women travelling.
Women make up a significant number of the tourists who explore the United Kingdom and travel abroad each year, but rarely are the specific needs of female travellers addressed in a comprehensive manner.
At FemaleTraveller we aim to provide information and advice that will be useful to all women who travel, whether they venture out alone, journey with children, are accompanied by friends or join a tour group for their trips. As our writers are experienced female travellers and/or have a particular enthusiasm for topics of interest to this population, FemaleTraveller provides practical articles that are relevant for women looking to travel more comfortably and confidently.
From feminine hygiene tips to navigating segregated communities, basic self defence to coping with miscarriage, working abroad to surviving political upheaval, the writers of FemaleTraveller tackle topics that will help keep all female travellers healthy, safe and well prepared for what they might encounter as they travel around the world.
At times readers of FemaleTraveller may find that a concern of theirs has not yet been addressed on this site. When this occurs we urge all readers to send in their suggestions or questions so that we know which subjects to explore next. FemaleTraveller is updated consistently, so check back often for new features and articles.
Related Articles in the 'Site Information' Category...