Considerations When Travelling While Pregnant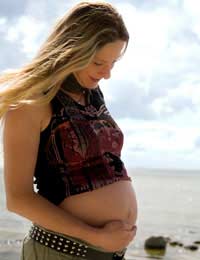 Pregnancy should not halt all travel plans, but travelling while pregnant will require some accommodations. Keeping mother and baby healthy and safe while travelling should always be of the utmost importance when travelling during pregnancy. So pregnant women should take care to notify their antenatal care providers of their plans, discuss their pregnancies with travel health specialists, ensure that their travel itineraries meet their safety needs and travel only when safe in their pregnancy to do so.
Notify Antenatal Care Providers of Travel Plans
Each woman will have a unique pregnancy, and indeed each different pregnancy will be unique for the same woman. For this reason, a woman should consult her antenatal care providers before each and every trip she plans to take. These medical professionals will be able to discuss her pregnancy and offer advice on how best to take care of herself whilst travelling. It will also allow health care providers to advise a woman of when it is not safe for her to travel or ask her to stay in the area if particular tests or treatments are needed.
Discuss Pregnancy with Travel Health Specialists
Travelling to certain areas of the world often means getting vaccinations or taking anti-malarial tablets. While these precautions remain important for pregnant women, certain live vaccinations and specific medications to fight malaria are not appropriate during pregnancy. Women should therefore inform travel health specialists of their pregnancies immediately so that proper modifications can be made. Women should not skip travel health specialist advice all together, however, as they will have options and it is important to protect themselves and their babies as best they can during their travels.
Ensure Safe Travel Itineraries
Travelling while pregnant will put some limits on the kind of travel itineraries that women can indulge in. Pregnant women should avoid travelling to remote or secluded areas, areas known for civil unrest, areas known for endemic diseases and malaria, and areas at high altitudes. Women may also want to avoid gruelling schedules with little time for rest, particularly physical activities and 'adventure travel' trips during which the main activities require great energy, stamina and/or risk-taking.
Travel Only When Safe In Pregnancy to Do So
For some women with high risk pregnancies it will never be advisable that they travel far from their homes and antenatal care providers. For most women, however, there are periods of pregnancy that are safer for travel than others. During a healthy pregnancy, travel is usually fine during the first two trimesters but many airlines and cruise ships put a limit on how far along their pregnant passengers can be while they travel. Some insurance companies may also put a limit on what they will cover after a certain point a pregnancy if a mother chooses to travel. There are no real hard and fast rules on pregnancy and travel safety, however, as the many factors involved mean that it is always best for pregnant women to discuss their own situations with their own health care providers.
Travel is not off-limits during all pregnancies, but there are some adjustments that will need to be made for the health and comfort of the pregnant woman. If you are considering travelling while pregnant, discuss your plans with your health care providers so that you can be confident that you are doing what is best for you and your baby.
You might also like...