Donating Second Hand Clothing Abroad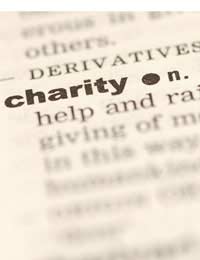 Many women who travel abroad like to use their trips to support local communities. Donating second hand clothing can be a great way to help others while overseas, but only if the clothing that is donated is useful and the donations are made in an appropriate manner. Ensuring that donations will be helpful to a community does require planning, but with the right attitude even this work can be enjoyable and the extra organisation will make the ultimate donation that much more worthwhile.
Selecting Useful Clothing for Donation
Clothing that is donated to needy communities should be appropriate for further wear. This means that there should be no rips, holes or stains on them. There should be no fraying at the hems nor should they be so worn that embellishments have flaked off or faded beyond recognition. Some items, such as underwear, bras and swimsuits, should not be donated if they have already been used.
It should go without saying that clothes intended for donations overseas should not have rude or inappropriate messages or slogans on them, and that they should suit the general climate of the region as well. Also, women's clothing should be appropriate for the culture of the community, or able to be made appropriate with the addition of extra layers such as cardigans. If possible, try to include extra layers so that the garments can be used immediately without any extra expenditure.
Making Donations in an Appropriate Manner
Taking the clothes off your back and throwing them into the town square is not an appropriate way to make a donation of second hand clothing abroad. While this is an extreme example, many traveller do assume that when they arrive in a community overseas their donations will be welcomed with open arms.
This is not always the case. Instead, try to work with a registered charity or with individuals known within the local community before you leave home. Not only will this smooth over communication with local residents when you arrive but it will allow you to find out if there are any particular needs, or anything the community does not want, before you travel. Particular needs might include specific items of clothing (coats, sports clothing, etc.), specific sizes or requests for items such as shoes, hats, scarves or gloves.
Alternatively, such items may have already been donated and requests might be made that they therefore not be donated again. If you do choose to work with a charity organisation be sure to check their registration number to confirm that they are genuine.
Donating second hand clothing abroad does not mean emptying your closet of unwanted items and expecting others to be grateful for them. To make the most worthwhile donations possible, select clothing which will be useful to local residents and research how to make the donation in an appropriate manner. Though it might mean doing more work than expected prior to travel, this extra planning will ensure that your donations are not a wasted effort.
You might also like...