Coping with Sexual Harassment While Travelling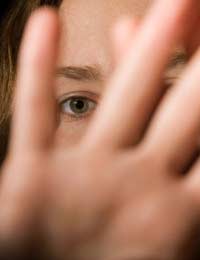 Sexual harassment can happen anywhere, but it can be especially disconcerting when it happens while a woman is travelling. While sexual harassment may always feel like discrimination to you, unfortunately in some areas of the world such behaviour is a normal way of life for local men and women. Before you travel do your research on your destination, and while you are travelling try to keep an eye out for potentially dangerous situations involving local men. Also be aware that sexual harassment can be perpetrated by tourism officials, so never forget your common sense at all times and in all places while travelling.
Do Your Research
You may believe that no one ever asks to be sexually harassed, however when you are travelling and do not conform to local customs it may be that this is exactly the message that local men and women believe you are sending. This means that if you do not dress in an accepted way or interact with others in an accepted way then some local people may believe you are "a certain kind of woman" and make suggestive remarks, innuendos or physical advances. To avoid cross-cultural confusion, read up on the dress code of your destination before you travel or get yourself a few local outfits when you arrive. Also study interactions between men and women in your destination and, if you are still uncertain of how to behave, ask a trusted female friend or fellow traveller. Also watch local women to see how they deal with the behaviour of local men. If needed, follow their lead and use similar words and actions to get rid of unwanted male attention.
Harassment from Local Men
In some areas of the world a woman out walking by herself is all it takes to attract male attention. If you find yourself being pursued by local men to the point that you feel uncomfortable, try addressing one man in a loud voice and saying "No" or "Go away". Use body language to convey your message, such as by crossing your arms in front of you, turning your body and/or displaying a frown. If this does now work then leave the area immediately. Yes, this may be unfair but as the old saying goes, it's better to be safe than sorry. If you are uncertain of where to go, head for the nearest group of women or a public shop or café in which you can see other women. Making sure other women are on the premises is crucial, however, because to leave a group of men only to plunge into a male-only area would not do you any good.
Harassment from Tourism Officials
There are certain areas where female travellers should always feel safe, most notably in the hotels and on the transportation that they have paid to use. Unfortunately you may face sexual harassment or feel that discrimination is at work in these locations as well. The good news is that if you are paying for a service, particularly one supplied by a Western tour operator or travel agency, then you likely have more options in terms of legal recourse if you experience sexual harassment. Again, though, your safety and well being is the immediate concern while you are travelling so it may be in your best interest to wait until you get home to voice your complaints.
You might also like...
This is where research is vital. There are a number of countries where typical Western dress on a female won't be viewed as modest and will open you up to sexual harrassment. In a number of countries, for instance, you should cover your head and not show cleavage or legs. It might seem strange and backwards, but you're in their country, so you should know and abide by their customs. That's respect. In turn, they should treat you with respect, and if you do this, the chances of being treated well are greater.
Joan
- 3-Jul-12 @ 2:41 PM