Physical Assaults Abroad: What to Do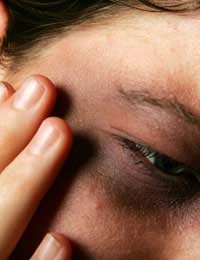 International travel is a great way to broaden your horizons, however travelling abroad brings with it some safety risks. Tourists may be targeted for crimes because they are believed to be carrying valuables and have few support systems while they are abroad, and some criminals may believe that this is especially true of female travellers. However, if an attack does occur, there are many things that female travellers can do to help cope in the aftermath.
Seek Medical Help Immediately
Women who are physically assaulted abroad should make their own health their first priority. This means that after an attack a woman should seek medical help immediately. The best place to try first is a hospital A & E, but if a hospital is not accessible then a local clinic or doctor will suffice. Not only should women make sure to get the proper medical treatment they need, but a detailed medical report and pictures of their injuries if needed. These things may become evidence or help in a court case if they are needed later.
Women should also remember that it is perfectly acceptable to request a female medical practitioner, however this can only be accommodated if there is such a woman on staff and/or available. Whether or not a translator can be arranged will depend on the same variables. In cases of extreme bodily harm women should also remember that contacting the nearest consulate or embassy may also net them help and advice about how best to proceed.
Report the Attack to the Police
When their health is no longer at risk, women should report a physical assault to the police. International laws may vary regarding an attack, but again, women will do better with a police report of the incident if they need to file insurance claims or would like to bring a case against their attacker(s). Again, asking to speak with a female office is perfectly acceptable as is asking to speak with a translator. If a translator can not be arranged then asking a local who is bilingual may be acceptable, though you'll need to trust that this person can not only translate truthfully but well enough to explain the nuances of the crime in another language.
Analyse the Rest of Your Travel Plans
Once you have seen to your physical health and safety, you'll need to analyse the rest of your travel plans to determine if you are well enough to continue with your international trip, well enough to return home, and which you feel more of an inclination to do. For women travelling alone, deciding if you can physically get through your travel itinerary and if you look well enough to do so are both important. For example, women travelling through conservative areas may feel that travelling alone with a black eye, broken arm or stitches in conspicuous places would draw too much attention to themselves. Asking around to find out what is expected of a woman's appearance or abilities may help you decide how you want to proceed with your travels.
Being physically assaulted during a trip abroad requires a woman to keep her wits about her, see to her immediate medical needs and consider both her future plans for pursuing her attackers and for continuing the rest of her trip. If a woman needs help during this time, contacting the nearest consulate or embassy is a good idea.
You might also like...