Dealing With Homophobia While Travelling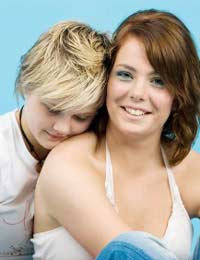 Homophobia exists across the world so there is every possibility that those who travel may encounter it at some point. Researching a particular location prior to travelling, deciding on whether or not to be an out traveller and formulating ways of coping with homophobia can all be beneficial for female travellers before they ever leave home.
Researching Particular Locations
As with just about everything, the residents of different locations will no doubt think differently about homosexuality and/or lesbians. Residents of some locations may be dedicated to welcoming homosexuals, some may not care to know anything about anyone's sexuality and some may be hostile towards homosexuals. While most locations will house a mixture of all three lines of thought all it takes is one loud segment of the population to make homophobia known. Researching particular locations before travelling to them will be helpful in allowing women to understand what type of welcome they can expect. For example, Provincetown in Massachusetts, USA is known around the world to welcome gay and lesbian travellers while parts of the Middle East are known for denouncing homosexuality entirely. Women who know what to expect upon arrival are in better positions to decide whether or not to travel as out lesbians and how to cope with any homophobia that they might encounter.
Deciding On Whether to be an Out Traveller
Deciding whether or not to be an out traveller can be hard for all travellers, particularly those who are honest about their sexuality in their everyday lives. Closeting themselves for the sake of travel is usually not appealing to out lesbians, but it could be imperative to ensuring their safety. Many parts of the world hold distasteful views of women in general and even more distasteful views of lesbians in particular, so understanding the type of reaction to expect as an out traveller is important. Some women may decide that they do not want to travel to particular locations with their girlfriends if they can not be honest about their relationships, while others may decide that pretending to be platonic roommates and avoiding public displays of affection is just fine. Single women may also want to research views on homosexuality in a particular location so that they know what the reaction might be should they meet or become involved with a romantic partner while they are there.
Formulating Ways of Coping with Homophobia
Women have many options for coping with homophobia while they travel. Some women may decide to educate others by correcting erroneous stereotypes or challenging homophobic statements. Other women may decide not to confront individuals directly but to report homophobic incidents to relevant authorities later. Still other women may decide that their own health or safety would be at risk if they dealt with homophobia and therefore choose to ignore such incidents and try to enjoy their travels. Whatever way a woman decides to cope with homophobia when it occurs, she can still choose to confront it in the future by writing complaints, reporting homophobic individuals and/or making details of an incident public.
Dealing with homophobia while travelling is sadly still a part of modern life. Women who plan to travel can research views on homosexuality in particular locations, decide whether or not to be an out traveller and formulate ways of coping with homophobia before they ever leave home.
You might also like...