Reporting a Discriminatory Tourism Company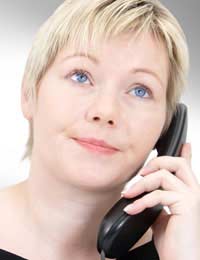 Reporting a discriminatory tourism company is an act that women should consider if they feel that they have been mistreated while travelling. There are many types of discrimination that female travellers could encounter from a tourism company, and many forms in which such discrimination can be made known. Female travellers can report such discrimination within the UK and in foreign countries.
Female Travellers and Types of Discrimination
Unfortunately women who travel can be subjected to many types of discrimination. Sexism, or discrimination based on their gender, can be common for women who travel alone or without male company. Racism, homophobia, religious discrimination and discrimination based on ability can also be encountered while travelling. While some women are content to ignore such discrimination and enjoy the rest of their travels, other women are not. Taking down details of the type and form of discrimination encountered is the first step towards making a complaint or report against a company.
Female Travellers and Forms of Discrimination
Just as in the UK, discrimination can take many forms when women travel abroad. Inappropriate comments, unwanted advances, being barred from engaging in an activity and being provided with substandard service are all forms of discrimination that women might encounter during overseas travel. Some of these encounters may have nothing to do with a tourism company, but some of them may be the direct result of a tourism company's actions, recommendations or itinerary. Deciding whether or not discrimination is linked to a particular tourism company is the second step towards making a complaint or report against that company.
Reporting Discrimination in the United Kingdom
If you feel that you have experienced discrimination due to a UK-based tourism company you have many options for lodging a complaint or reporting them. Complaints can usually be filed directly with the company, often to a specific complaints or customer services department. Reporting a company to a relevant tourist board or tourist trade association are also options, as is discussing that company with a tourism umbrella organisation such as the Tourism Alliance. Depending on the type and severity of discrimination you may also be able to file a police report and/or take a case against a specific company to court.
Reporting Discrimination in a Foreign Country
Reporting discrimination in a foreign country is often more difficult than reporting discrimination in the United Kingdom. To begin with, other countries have different laws about discrimination so it may be that the discrimination you experienced is not even illegal in that area. In some areas it is culture and tradition that establishes what is discriminatory and what is not, so even if something is technically illegal you might find that no one is concerned about it and your report would be ignored. If you do decide to lodge a complaint or report a company, make sure that it is safe to do so. Then target the appropriate body for your report - the company itself, a tourism body or a trade association are all likely options - and find out about their procedures for such situations.
Reporting a discriminatory tourism company is always an option for women who feel that they were mistreated while travelling. Detailing the type and form of discrimination and deciding whether to make the report in the UK or abroad are the first steps towards making such a report.
You might also like...