Tips for Women Travelling for Reproductive Treatments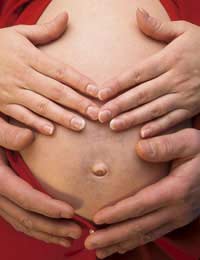 The number of women travelling abroad to avail of a reproductive treatment is growing. This may be because of the lower costs of reproductive treatments abroad, because the cost of travel is now relatively low, because there are now fertility specialists in many different countries, because there are now more medical staff abroad who speak English or because other countries now boast world-class facilities. Whatever the reason, women who travel abroad for reproductive treatments should thoroughly investigate the specialist and facilities they will be using, select an accommodation that is suited to their schedule, bring comforting items that hold special meaning and have a medical plan for their health when they return to their homes.
Investigate the Specialist and Facilities
Women who travel abroad for reproductive treatments will not want to compromise on the standard of their fertility specialist or the facilities at which they will be treated. To make sure that they know about the specialist's training and experience, women should contact the national or regional professional organisation of which the specialist should be a part. Women can also research the medical schools the specialist attended and any fellowships or further training that the specialist undertook. Before travelling women should also look at the website for the clinic or facility and contact the organisation with any questions. If these questions can be answered well in English then women may feel more secure about communication while abroad. Finally, women should see if they can speak with others who have been treated by the specialist or at the facility. Hearing about other's experiences can be a great way to learn more about a particular specialist or organisation.
Select a Suitable Accommodation
Travelling for reproductive treatments can be very stressful, so women should think about the kind of accommodation that will offer them the most flexibility while they are abroad. Accommodations should offer a refrigerator for women who must store medications and having a bath tub for relaxing is always nice. It would be helpful for the accommodation to be close to the treatment facility and to boast a living space distinct from a sleeping space for couples who may not always be on the same schedule. Women who have special dietary needs may also find a small kitchenette helpful while they undergo reproductive treatment. For these reasons, looking for a small apartment to let while travelling for reproductive treatment may be a good idea.
Travelling for reproductive treatments can be highly emotional. Women may find that bringing comforting items such as a treasured photograph, favourite music, scented candles or even a lucky piece of clothing can go a long way towards making them feel more comfortable. Women who are travelling to give birth or to bring home a baby will also want to bring necessary supplies for an infant as well as any special items that they have picked out for the baby.
Have a Medical Plan in Place
Women who travel abroad for reproductive treatments, or to welcome a new baby to the family, generally do not stay abroad for the weeks or months that their after-care would require. For this reason women should travel home with documentation of the treatments that they had carried out so that their doctors at home will know exactly what has been done. Women should also have a plan in place for their pregnancy, especially if there is a chance that they may be carrying multiples as the result of reproductive treatments.
Travelling abroad for reproductive treatments is becoming more common. Women who are considering travelling abroad for such treatments should research their options and endeavour to make the trip as stress-free as possible.
You might also like...