Women Making Eye Contact Abroad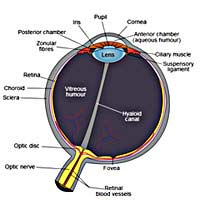 In much of the Western world, looking someone in the eyes is viewed as a positive trait. We take it to mean honesty, confidence and respect. However, throughout the world eye contact can mean different things depending upon the culture. Eye contact held too long might be regarded as disrespectful, eye contact between students and teachers might be seen as disrespectful, and eye contact between men and women might draw unwanted attention if not outright hostility. Before you travel, find out about the culture of your desired destination and try to stick to the local mores about women making eye contact with others.
Eye Contact and Respect
In most of Europe and North America looking someone in the eyes when you are speaking is a mark of respect. However, this eye contact is often brief or intermittent, and in many other areas consistent eye contact can be negative. For example in Mexico, eye contact held too long may be viewed suspiciously. In some cultures, averting the eyes is a mark of respect. For example, students in Asia and Africa may be taught never to look their teachers in the eyes. Depending upon the culture, these mores may have nothing to do with gender but may boil down to age (different rules for younger and older people), status (different rules for students and teachers) or general manners (which hold true for everyone).
Eye Contact and Unwanted Attention
Not surprisingly, eye contact between women and men can be interpreted to mean that both parties are interested in each other. If you think about it, it makes sense – that's why dating guides always advise women to catch a man's eye if they are interested. However, in very macho cultures eye contact may not be seen as a very subtle indication of interest but rather an open invitation. Women who are travelling abroad should thus be very careful about which men they make eye contact with. If there is no romantic attraction then women may want to consider defaulting to a no eye contact rule while travelling so that they do not inadvertently draw unwanted male attention.
Eye Contact and Hostility
In some parts of Asia and the Middle East, cultural and/or religious mores dictate that women should not make direct eye contact with men. In Afghanistan, for example, women who where burqas with cross-hatching over the eyes do so to avoid any eye contact with men outside of the home. But not every society is extreme. In parts of Israel where the community is ultra Orthodox, it is customary for women to avert their eyes from men though veils or other forms of physical barriers may not be traditional. Unfortunately in some areas, often those that are remote and still heavily governed by traditional customs, women who break these cultural rules may provoke anger or even hostility. Again, defaulting to a general no eye contact rule can help women travelling abroad keep from arousing suspicion or anger with their actions.
Eye contact may be a cultural norm for most Western women, but this is not the case around the world. If you plan to travel abroad, find out more about the culture of your desired destination and the part that women's eye contact may play in it. It may seem strange to you while you travel, but following local customs regarding eye contact will help you arrive home safe and happy.
You might also like...