Advice For Women Travelling for an International Adoption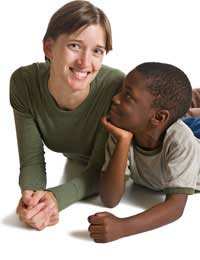 Travelling for an international adoption can be an emotional time. On the one hand women experience the joy of travelling to be united with their children, on the other there is the fear and frustration and nerves associated with not just the adoption but the travel arrangements as well. Below is some advice for women regarding travelling for an international adoption including how to pack for such a trip and tips on travelling with a recently adopted child.
Travelling for an International Adoption
A woman involved in adopting a child from abroad will be guided through the process by her adoption agency and possibly her solicitor. While these experts can help with the legalities, they may be less help with the logistics of travelling for an international adoption. Often adopting a child from abroad requires two trips to the country of the child's birth, the first time for interviews and paperwork and the second to welcome the child into the family and to have him or her travel home with the adoptive parent(s).
Some airlines do reserve discounted airfare for those travelling for an international adoption, and there are often accommodations near orphanages and children's homes that cater to foreign adoptive parents. To find out more about the logistics of adopting a child from a specific country, contact parents who have already done so, ask the adoption agency for further information, contact airlines and accommodation directly to explain the situation and get on the Web to surf around and find out what you can.
Packing for a Foreign Adoption
The very first items that should be packed regarding a foreign adoption are the paperwork and documents that have been accumulated during the adoption process. Passports, visas, tickets and accommodation reservations should be next. These items should always be hand carried during travel and should always be locked in a hotel safe when not needed. Finally, clothes for both parents and the child they will adopt and a selection of toys and other items to keep the child entertained while travelling will also be important.
These items are often intensely personal and many parents about to adopt like to splash out on things for their child. While this is absolutely fine, lugging an entire nursery when travelling for an international adoption is not. Follow an adoption agency's guidelines on what you'll need to bring and try to pack just a few special extras. Also, don't forget a camera or video camera to record the family's first days together.
Travelling with a Recently Adopted Child
Travelling with a recently adopted child will be similar to travelling with any child, except that parents will need to have all legal documents ready for inspection (which may or may not be required) and will need to be extra sensitive to the fact that their child may not be completely comfortable with them yet. Parents adopting a child who is of a different race may also find that they need to explain their relationship and prove that they are now responsible for the child. While this may not be comfortable or fair, it may happen so parents should be ready for it.
Women travelling for an international adoption will have a lot on their mind. Sorting through the logistics of travelling, packing for a foreign adoption and travelling with a recently adopted child can all be overwhelming, so women should rely on their adoption agencies and other parents who have made similar trips for support and advice.
You might also like...