Advice For Studying Abroad as a Woman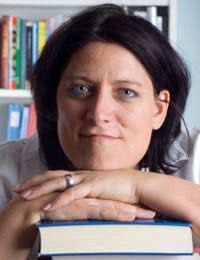 Many women choose to study abroad as a way to both further their education and see more of the world. Pursuing an education abroad, or part of an education abroad, allows women the unique position of becoming a part of a society without having to move into it permanently. For as long as they study at a college or other educational institution, women who study abroad can experience day-to-day life in a location without the frustration of having to build an entire life there. Taking part in college related activities, making use of college resources, travelling in relation to studies and using study abroad as a way to further language learning are all important ways for women to make the most of studying abroad.
Take Part in College Related Activities
Many colleges and universities which admit foreign students do so in accordance with specific programmes for these pupils. This means that women who study abroad in a formal programme should have the support of an experienced staff behind them. Often these programmes organise special lectures, workshops and other events for students studying abroad. While it may seem boring to spend free time at extra educational activities, women who take advantage of these opportunities will broaden their horizons, add to their knowledge base, open new social and business networks and, usually, make new friendships that just might last a lifetime.
Make Use of College Resources
Again, colleges and universities which admit women to study abroad often do so in a pre-arranged programme. Even if they do not, colleges, universities and other educational organisations usually provide some basic resources for their students. Computer labs, reference libraries, help with visas, accommodation arrangements, information on student-friendly shops and restaurants and student-centred health care facilities may all be available for students studying abroad. Welcome packs which compile all of this information are often available or may even be available on institution websites.
Travel In Relation to Studies
Women who study abroad will no doubt be tempted to travel sometimes instead of study. Rather than let these two priorities conflict, smart women schedule trips in relation to what they study in the classroom. In fact, many educational organisations facilitate such trips and student clubs may schedule tours for a particular purpose. Rather than travel alone, women should consider joining more formal tours or organising their own with students who have similar interests.
Further Language Learning
Women who study abroad in a country that does not use English as its first language should use this opportunity to further their language learning. Mastering another language will serve them well in their future careers, especially if they desire to stay and work in the country and will of course make, their time studying abroad that much easier. Studying formally in a class, with a small group, with a private tutor or even just by speaking another language in daily life can all help women master a foreign language while they study abroad.
Studying abroad is a once in a lifetime opportunity for many women. To make the most of it, women should take part in college related activities, use resources provided by their colleges, travel in relation to their studies and further their language learning while abroad.
You might also like...