Tips for Women Travelling for Cosmetic Surgery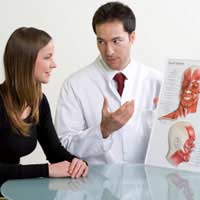 Medical tourism has become a booming business and Britons now spend an estimated £60 million travelling for cosmetic surgery, medical operations and relaxation/recovery after these procedures. If you are considering undergoing cosmetic surgery abroad, whether it be for liposuction, rhinoplasty, breast enlargement or any other kind of plastic surgery, there are some factors that you will need to consider before making your decision. Think about the price of the surgery, the cost of your travels, if you will be fit to travel, how you will research the clinic and surgeon, how you will manage a language barrier, how you will cope with aftercare and what you will do if something goes wrong with a cosmetic surgery procedure that you undergo overseas.
Price of Surgery
Perhaps the single most influential factor in a woman's decision to travel for cosmetic surgery is that the price of procedures can be significantly less in other countries than they are in the UK. These savings can often translate to thousands of pounds, but sometimes may be as little as half the price it would cost in a private UK hospital or cosmetic surgery clinic. However, in order to truly understand what you are paying for, and what you are receiving in turn, you will need to gather a number of quotes from cosmetic surgery providers in the countries you are interested in before you can make an educated decision about whether or not it might be worthwhile to travel for a reduced cost surgery.
Cost of Your Travels
In addition to the price of a particular surgery, you'll also want to check out the cost of your travels. You'll need to pay for, at the very least, transportation, accommodation and food while you are away. Sometimes these added expenses can come to a total that is higher than the cost of surgery in the UK. You may also want to bring a companion during this time so that you will not need to face surgery or recovery alone. This will double the cost of the trip, so make sure you understand who is paying for what, before you decide that travelling abroad for cosmetic surgery will be a great deal.
Fit to Travel
Travelling abroad for cosmetic surgery necessarily entails some kind of travel, whether it be a long haul flight, shorter train ride or even a ferry ride. You'll want to determine whether you could cope with these travels in the aftermath of cosmetic surgery before you book your place on a plane, train or boat. If you think you'll need to rent a car while abroad you'll also want to consider if you'll be fit to drive and/or if any of your bandages will make driving unsafe.
Research the Clinic
If you determine that you can afford to travel and will be fit for travel then you need to start looking at clinics where you might want your cosmetic surgery carried out. First and foremost look at the clinic's website for background information. Call the clinic with any questions. Speak with other women who have had procedures carried out at the clinic. If anything in your investigation gives you cause, think about what is making you uncomfortable. If this factor can not be rectified, move along to another clinic immediately.
Research the Surgeon
As well as researching a particular clinic you'll want to research the specific surgeon who might carry out your cosmetic surgery. Contact national or regional professional plastic surgery organisations and see if your potential surgeon is a member. Investigate which medical schools the surgeon attended and how and where (s)he specialised. Following up on a surgeon's training is the only way you'll be able to put your mind at ease that you will be in good hands.
Manage a Language Barrier
Most clinics and surgeons catering to international clientele speak fluent English, but what if they don't? Think hard about how you might manage a language barrier, especially when it comes to medical terminology and jargon, and if you are confident that you will be able to get your message across.
Cope with Aftercare
There is always a recovery period following cosmetic surgery, so devise a plan for how you will cope with aftercare in a foreign country. Where will you stay to recover? How will you deal with prescription medications? How long will you need to stay in order to attend follow-up visits? Where will you eat and do laundry? Even the most mundane aspects of every day life will become important in your decision making, since these factors can all seem like big obstacles when you are in pain and in unfamiliar surroundings.
If Something Goes Wrong
Finally, though no one likes to think of worst case scenarios, when you are travelling abroad for medical procedures you need to do just that. Think about the worst possible scenario that you would associate with your cosmetic surgery. How would you cope with this situation? If you can't answer this question then you need to think about whether you really want to risk it.
You might also like...