Travel To the Middle East, Advice For Women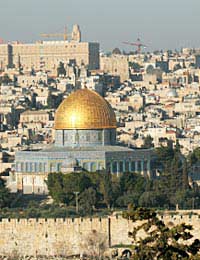 Many Western women fear hostility if they travel to the Middle East, but this fear should not keep women from experiencing this amazing part of the world. The Middle East is a large area that encompasses many different societies with many different cultural and religious traditions, so it is hard to make generalisations about travel in this area. However, women who plan to travel to the Middle East should map out their travels carefully according to safety warnings issued by the Foreign Office and chat with others who have recently returned from these areas. Women should also be sure to take care of any travel vaccinations and visa procedures that they will need before leaving home. Investing in good travel insurance is also advised, particularly if women believe that they will need to change their travel plans depending upon current events and subsequent travel warnings. If you are considering travelling to the Middle East, also be aware that travelling alone in the region may present some unique obstacles, that cultural expectations will impact your daily life as a woman, and that religious holidays may impact your travel plans.
Travelling Alone in the Middle East
Women travelling alone in the Middle East should be aware that their every action may be interpreted in relation to their reputation. Smiling at others, particularly men, meeting men's eyes and even accidentally bumping into others or allowing others to touch you could all lead others to question your morals. Single women may also be treated differently than married women, sometimes afforded less respect due to their unmarried status, so if you are single and considering travelling to the Middle East then wearing a fake wedding band may be a good idea. Staying in the company of other women, selecting female tour guides whenever possible, and refusing to be alone with a man or to travel to secluded areas or even alleys will all help lone females stay safe in the Middle East.
Cultural Expectations
Many different cultures coexist within the Middle East, sometimes even within the same country or region. For example, the cultural traditions of Syria and Israel are vastly different. Often these cultures are related to the official religions of a country, so societies may well be organised according to religious dictates. For women travelling in the Middle East understanding local culture and religion is imperative. For example, when travelling in Muslim nations women should expect to be sensitive to issues such as wearing head covers, wandering alone and even driving cars. Similarly, women travelling to Israel should be aware that Orthodox areas of the country may require women to dress in a very conservative manner and curtail their public activities. If you ever feel uncertain of what is expected of you in a specific culture, ask a local woman or tour guide. Following the lead of local women is always a smart idea, as is staying where there are crowds of women in public areas.
Religious Holidays
Religion permeates the Middle East so religious holidays are often the same as public holidays. For example, Holy Days in Israel may require Jewish individuals to eat or not eat certain foods or at certain times and may require attendance at a synagogue. The month of Ramadan in Muslim countries requires Muslims to fast during sunlight hours. For the most part hotels catering to Western tourists will provide uninterrupted services during religious holidays but the schedules of public transportation, public eateries and historic and religious sites can vary widely. If you will be travelling in the Middle East during religious holidays investigate your options early so that you are not disappointed or caught out during this time.
No woman should feel that she can not travel to the Middle East. However, women should be aware of how they may be viewed in particular areas, that as lone travellers they may be treated differently to what they are familiar with, and that investigating cultural expectations of women and religious holidays that may occur during their trips will help keep surprises to a minimum while they are travelling.
You might also like...