Travel to North America, Advice For Women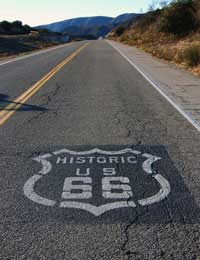 Many women think of North America as being simply the USA, but it is possible to travel to Canada and Mexico in this vast continent as well. While many things about North America are similar to the United Kingdom, women who plan to travel there should be ready for some differences as well. If you are considering travelling to North America, be ready to respect cultural differences throughout the continent, understand distances between sites, understand climate differences throughout the continent and keep standard safety tips in mind at all times.
Respect Cultural Differences
North America in general, and the United States of America in particular, contains many different cultures. Depending upon where you travel on the continent you may forget your geographic location and suddenly find yourself transported to Asia, Africa or Central America. But cultural differences do not only exist between ethnic enclaves. For example, what is considered appropriate behaviour in New York City and Savannah, Georgia, often varies greatly. As a traveller, it is best if you remain culturally sensitive throughout your trip and travel with an open mind about meeting new people, seeing new sites, tasting new foods and doing new things.
Understand Distances
North America is a vast land mass and all it takes to get into danger is a few mistakes with your maps. If you don't understand the distances involved in travelling between cities, for example, you could easily find yourself alone on the side of the road without any petrol. Similarly you might find yourself without food, water, or too tired to drive safely if you miscalculate the distance you need to travel. To stay safe, discuss your travel plans with locals before setting off so that you can glean insider information on your planned route including how long it should take, if there are any stops along the way, and if there are any areas you should avoid.
Understand Climate Differences
For a landmass as big as North America it's not surprising that there are many different kinds of climates on the continent. While parts of Canada are known for their ski conditions, the American state of Hawaii is known for its more tropical weather and the climate of Mexico is largely dependent on an area's altitude. But the weather you might encounter in one location may also change according to the time of year. New England, for example, enjoys four distinct seasons so the summers are often hot and humid while winters are cold and snowy. Understanding the average weather conditions of where you will be travelling and when you will be travelling is imperative to packing correct clothes and staying safe and healthy.
Remember Standard Safety Tips
While North America welcomes a huge number of tourists each year, it is true that crimes do happen every day there (just as they do in most places). However, crime is often described as particularly violent in North America because a 'gun culture' has developed in many areas. When you travel in North America, remember standard safety tips such as asking for rooms in hotels that are near lifts and between the fourth and sixth floors, locking all valuables in hotel safes, avoiding flashing money, jewellery and electronics while you are out, safe guarding your personal and financial information and never agreeing to meet strangers alone in personal or private areas. If something untoward does happen, calling 911 in America and Canada or 060 in Mexico will summon emergency services such as police, fire and ambulance crews.
Travelling in North America offers a wide array of tourist attractions, but the sheer size of the continent requires tourists to remain sensitive to regional differences. Women interested in particular areas of North America should invest in targeted travel guides and speak with others who have recently returned from these areas.
You might also like...